CHEERS TO ALL FANS
What image comes to mind when you think about a football fan? Women fans? They make up nearly half of all football fans across the world, so it makes sense. Cheers to that! The campaign debuted on live TV globally during the 2022 UEFA Women's Champions League Finals. Client: Heineken Global. Agency: Publicis Italy & Le Pub Amsterdam. Director: Ali Ali.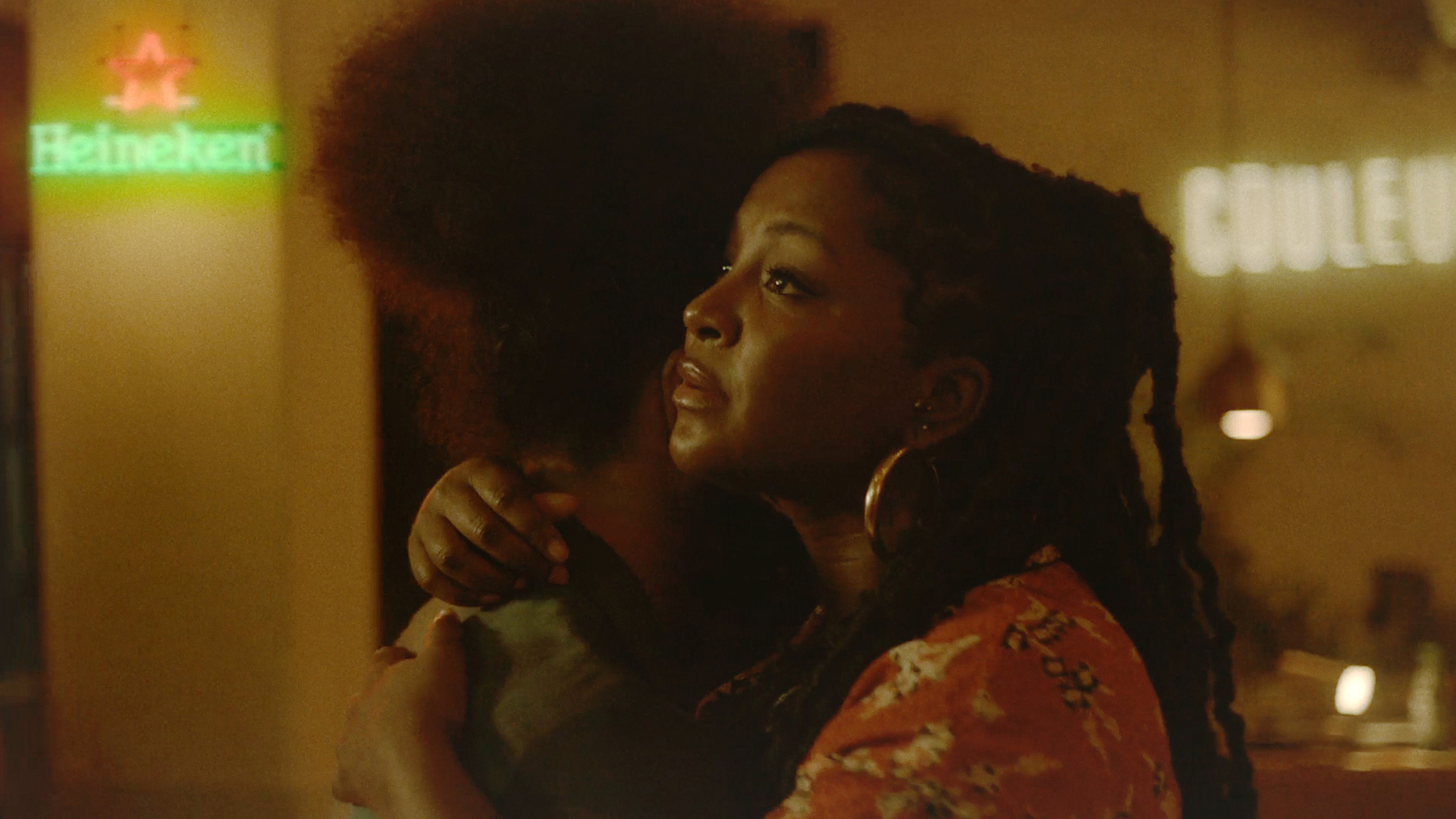 If you're thirsty, you've probably done something right

Whilst other water brands will remind you to hydrate, Bonaqua is here to champion living till the last drop. When we chug life, we are giving our all, we are living to the fullest. So if we are thirsty, it means we've probably done something right. Client: Coca-Cola Global. Agency: Publicis Italy. Director: Hanna Heidrich.
THE RESTAURANT WITH NO FOOD


Have you ever looked into a full fridge and thought "nothing to eat"? Because of this strange habit, we throw away millions of perfectly good ingredients. To tackle this problem, we've created a new global campaign. The idea? A Restaurant. The twist? It had no food. First stop: São Paulo, Brazil. We invited people to bring whatever's left in their fridge, using carrier bags we sent out with every reservation. Celebrity chefs then transformed people's forgotten ingredients into five-star meals, and instead of the bill, we gave them a recipe of their meal. Client: Unilever Global. Agency: Ogilvy UK.
The activation has also happened in Prague and in Lisbon:

RENEW THE LOVE


No matter what tipping points women have been through in their life with their skin, they are proud of it and embrace it with love. And Dove is on their side with this new global launch. Client: Unilever Global. Agency: Ogilvy UK.
SUBLIMINAL LEARNING


What if you could learn a new language without even trying? Now you can. When surfing the web, Langenscheidt dictionary shows the translation of a word related to a topic you are reading online during the tiny time slot it takes to load a new webpage. Client: Langenscheidt. Agency: GREY Germany.
INSTEAD OF SMOKING


Teenagers truly believe they are superheroes, so talking about the harms of smoking to them is a bit of a challenge. Unless you use their very particular language. Client: A.C. Camargo. Agency: JWT Brazil. Director: Bruno Shintate.
WAKE UP


From the new instalment of the "Drive A Firestone" campaign, "Wake Up" paints a portrait of how sturdy and durable Firestone tires are for off-roading on a whim, and thus perking up some sleepy passengers. Client: Firestone. Agency: Leo Burnett Chicago. Director: Lance Acord.
CROSS BORDERS


The oldest insurance company in Germany wanted to rejuvenate its looks and communicate its fairly unknown travel insurance service in an international and universally understandable manner. Client: HanseMerkur. Agency: GREY Germany.
KEEPING COMMUNISM ALIVE


The Museum of Communism, a capitalist run venture, is a paradox in itself, keeping alive the memory of a fading socio-economic model. The gift shop is the epitome of that. Therefore, we portrayed others that keep the regime alive shopping at the Museum. Client: Museum of Communism. Agency: Y&R Prague.